The Brat Pack's 12 Days of Christmas Gifts
On the first day of Christmas, the Brat Pack gave to me...
Yes, it's that time of year again when we have freebies galore and this year the Brat Pack are bringing you something special in the form of the 12 Days of Christmas with 12 days of freebies just for you, our fans. Each day from 1st December up to the 12th December, another part of the train departs the station - so each day will bring you an exciting gift! We hope you enjoy this very special train, our last for the year, as we wind down for the festive season. And a special thank you to all our fans for your loyal support.
As always, please do not share, but rather direct people to each blog to download the freebies. And please don't forget a word of thanks when you download. We Designers work hard to bring you freebies and a little thanks goes a long way. *s*

Stina ::designs by stina::
- 1st December
Pink: Pink's Poetic Scraps
- 2nd December
Tootypup: Tootypup Scraps
- 3rd December
Today's freebie gift from Tootypup Scraps
Miriam: Ellanoir
- 4th December>
Edna: Serenity Designs
- 5th December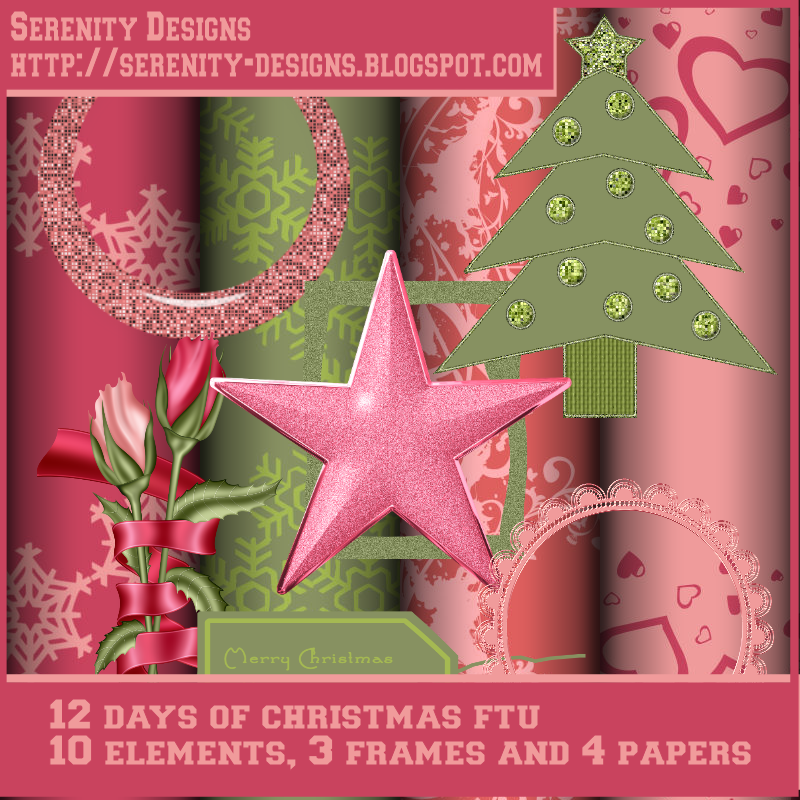 Linda: CandyWrap
- 6th December
Tammy: TLP Designz
- 7th December
Elisa: Digital Designs by Elisa
- 8th December
Carrie: Skinnis Stats and Scraps
- 9th December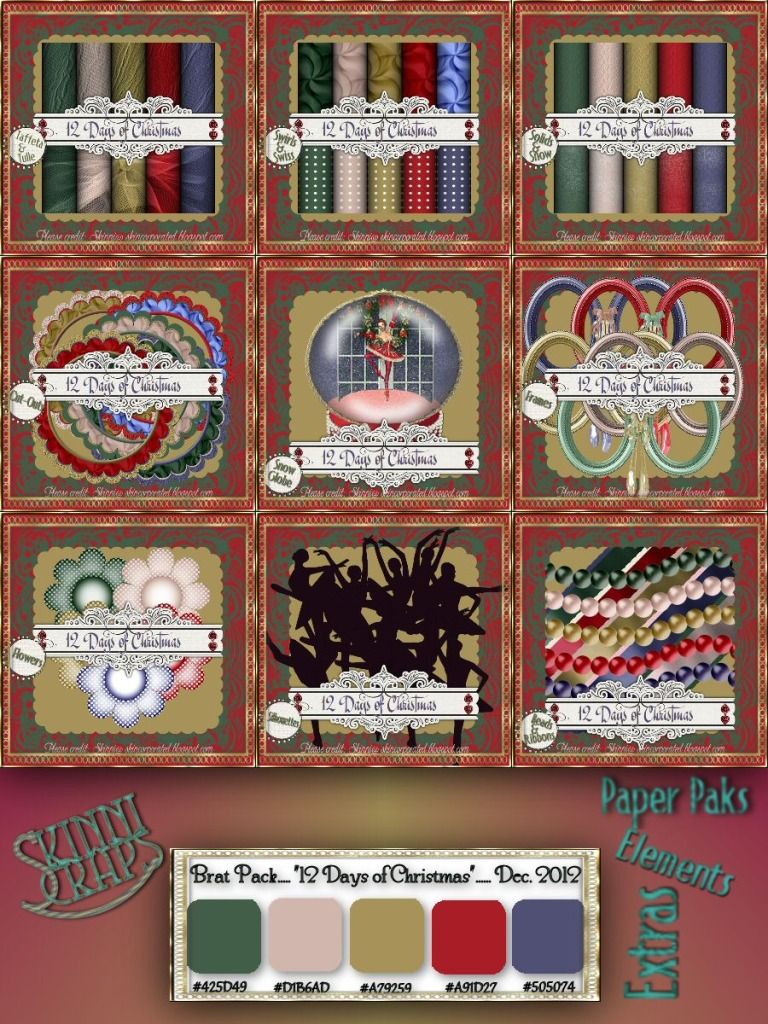 SueEllen: Wicked Creationz Scraps
- 10th December
Today's freebie gift from Sue Ellen
Jen: Jen's Sweet Temptations
- 11th December
Lins: Lins Creations
- 12th December
*LAST STOP*
Today's freebie gift from Lins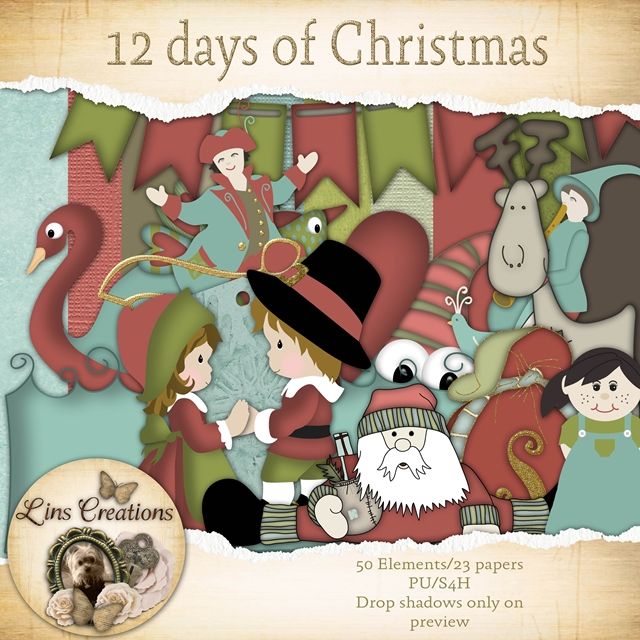 Thank you for riding the Brat Pack's "12 Days of Christmas" Blog Train. We hope you've enjoyed the journey. All freebies will be available for the rest of December, afterwhich the Designers are then free to do with them what they wish - place in store for sale, or keep them up as freebies.
On behalf of the Brat Pack, we'd like to wish you all a very Merry Christmas and a safe and Happy New Year. We will see you back in February for our next train, just in time for Valentines Day!
Cheers
Stina and Susan